The Media Hub
An action packed MMD this week with major updates on the podcast, media hub and our events program.
On the MMD Podcast we are joined by our first guest, when Nils and I are joined by Yorkshire's Partner of the Year our very own Dan Hirst.
In the media hub Daniel has prepared a detailed update on the new right to request predictable working patterns that will take effect next autumn.
Finally, we have a new event for your diary as we are pleased to announce an equality and diversity seminar which is taking place at Odsal stadium in Bradford on the 7 December 2023. Please see the sign-up details below.
THE MMD PODCAST
Episode 5 – Partner of the Year
This week Sam and Nils are joined by guest Dan Hirst, Partner in the Dispute Resolution Department who was recently named Partner of the Year at the Yorkshire Legal Awards. Join them as they discuss restrictive covenants in employment contracts, immigration fees and the benefits of instructing a Yorkshire firm!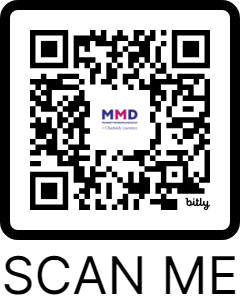 Ask the experts
Each week on the podcast we will answer any of your questions on employment, regulatory law, or any other topic. Please email to team at mmd@chadlaw.co.uk
THE MEDIA HUB
Steady schedule: requesting predictability
The Government will introduce a new right to request predictability in working patterns with effect from Autumn 2024. This video explores the new right and the penalties which will apply where the new rules are infringed.
In the News
There have been lots of relevant employment law/HR updates this week.
Court of Appeal refuses permission to appeal against refusal of interim non-compete injunction
In this case, the Company had sought to enforce a 12-month non-compete against its former employee, Mr Couture. Couture was moving to a competitor following a 12-month period of garden leave. The High Court refused interim relief due to the Company's unreasonable delay of four months in responding to correspondence before issuing proceedings. The Court of Appeal denied the Company's appeal. When discussing the issue of the non-compete, the Court also rejected the argument that the judge had failed to consider the risk to the Company's business if Couture was allowed to start his new job. It commented that it was not the same case as where an employee left on Friday and started a new job on Monday as Couture had already served 12 month's garden leave. It focused on the question of whether Couture's "diminishing recollection" of trade secrets could justify further relief, which the Court dismissed.
You can find the case here.
UPCOMING EVENTS
We have lots of exciting events coming up which we would love for you to be a part of.
To register your interest in any event, please email seminars@chadlaw.co.uk. We look forward to seeing you there!
Equality & Diversity Seminar Event

Networking Breakfast Seminar

With a selection of breakfast bites and beverages, we would love for you to join us from 8:30am for registration.

Thursday 7th December 2023

8:30am – 10:00am

Bradford Bulls' Odsal Stadium

Chadwick Lawrence is proud to present an Equality & Diversity Seminar Event on Thursday 7 December 2023 at the Bradford Bulls' Odsal Stadium. We look forward to presenting on how employers can encourage equality and diversity within the workplace, highlighting the law that protects the employees and employer, and the types of discrimination that happens within a working environment. We will also be assessing the importance of positive culture within any workplace and present a case study with the opportunity for our guests to engage in a Q&A session. We aim for our guests to go away with an understanding on how to best manage and negate these issues in practice.
Annual Salary Guide and Workplace Restructures

Networking Breakfast Seminar in conjunction with Hays Recruitment and Wakefield Trinity

Wednesday 24th January 2024

8:30am – 10:00am

East Stand Suite at Wakefield Trinity

Chadwick Lawrence in conjunction with Hays Recruitment and Wakefield Trinity are pleased to invite you to attend our Networking Breakfast Seminar Event. Taking place at the newly refurbished East Stand Suite at Wakefield Trinity on the morning of 24 January 2024, the seminar will cover Hays Recruitment's Annual Salary Guide and company restructures. With a selection of breakfast bites and unlimited beverages, we would love for you to join us.
JOIN US FOR OUR MENTAL HEALTH AWARENESS SESSIONS
Through our relationship with Tailored Learning Solutions who provide mental health first aid courses in our business, we are now able to announce that we are running multiple courses, including MHFA England Adult Courses, Supporting Mental Health in the Workplace Course – For Managers (Non Accredited Course), and Understanding Suicide Intervention at our Wakefield office.
There are events taking place at our Wakefield office as follows:
MHFA England Adult Courses
28/29th November 2023 – 2 days, 9.30 a.m. to 4.30 p.m.
The details of these sessions can be found at the Tailored Learning Solutions website: https://www.tailoredlearningsolutions.co.uk/book-online?category=all-services
If you would like further information and details of the cost for these events, please email carolgledhill@chadlaw.co.uk
Get in touch